Why it is important to have a niche as a realtor, how to choose one and where to choose one.
The real estate industry is a highly segmented business, especially in its residential housing sector which caters to a wide variety of consumers. A mastery of the workings behind each market segment, more commonly known in the trade as real estate marketing niche, is thus critical for real estate agents to grow their careers and serve the needs of their clients. It is through real estate niches where agents can broaden their opportunity to become a top realtor. 
Real estate niches defined: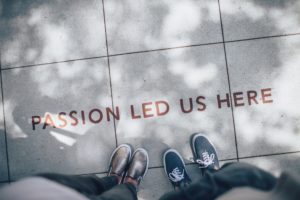 It is basic for real estate agents to first have a broad overview of what real estate niches are. Knowing the definition of real estate niches enables agents to craft a marketing roadmap that yields the best results. 
A niche, simply put, is a subcategory of the real estate market, which could be defined in several ways. Property pricing comes as a principal basis in defining and dissecting real estate marketing niches. Low-priced or affordable homes, for example, spawn subcategories or marketing niches like starter homes for first-time buyers. Along the same line of thinking, the high-priced or luxury segment would cover the real estate marketing niches for estate homes or condo penthouses. 
 What is the benefit of having a niche? How can it make me a top realtor?
Working within a specific real estate marketing niche offers the opportunity for specialization that helps a lot in generating leads, whether an agent's client is buying or selling a property. Agents who focus on a specific real estate marketing niche over time become experts in that segment.
They are in a better position in building a market reputation, as having a specific market turf leads to more effective marketing plans and programs. Agents with a set niche are able to device marketing action plans tailor-fit to that property segment, thus increasing lead generation and conversion. The successes achieved build loyalty and trust among clients, eventually giving an agent the upper hand in real estate marketing.
How to choose a profitable real estate niche to become a top realtor?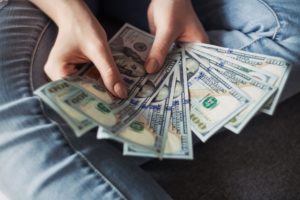 An agent's field of interest would largely dictate a specific choice in real estate marketing niches. Choose the real estate segment that resonates with you the most or where you imagine yourself as more productive.  Your circle of family and friends could also help you establish the initial network for your chosen real estate marketing niche.
In a setting where your passion is, it would likewise be advisable to track the performance and potential of each real estate segment in your market territory. The drift of your interest, after all, maybe on the most lucrative niche in your area or on the segment with the better prospect of advancing your career.
Real estate niches for investors and realtors:
Economic difficulties in recent years and their lingering effects have created rewarding niches for investors and realtors. These segments typically arise from distressed residential properties whose owners have defaulted on their mortgages and owe more than the market value of their residences. Upon takeover by their lenders, these properties come onto the market either as foreclosures or short sales, which are typically disposed at bargain-level prices. 
Many investors and realtors are likewise on the lookout for low-priced old houses which could be remodelled or upgraded. As in distressed homes, these residences constitute a real estate marketing niche potent as rentals or resale residence.
Real estate niches by location or geography: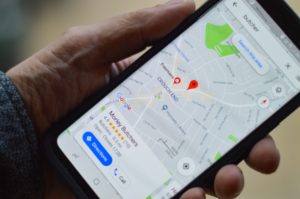 The basic factors of geographical features and property location not only define vital real estate marketing niches that many agents specialize in. These factors also largely help establish levels of pricing, with the typical drift towards the high-end segment. Some premium, for example, is given to waterfront, beachfront, or oceanfront properties and those residences on a high elevation that provides a panoramic residential setting.
Residential properties in highly urbanized cities or master-planned communities with a work-play-environment also often constitute a real estate marketing niche.  As a market segment, this niche would typically be the destination for home-hunting young professionals and millennial homebuyers. 
Why focus on the small market is better than focusing on the whole market?
Real estate agents find it smarter to engage the market in smaller segments or niches. Cost-efficiency is the main reason for this, as the agents can maximize the utilization of their resources through more focused marketing. With a specific real estate marketing niche, the agents spend money, time, and effort only on the marketing communication tools and initiatives that suit their targeted clients, be it, buyers or sellers.  
With more focused marketing, agents can match the challenges of a competitive real estate industry. They can easily identify their areas for improvement in order to continue honing their skills and expertise. Expanding and strengthening its network in their chosen real estate marketing niche comes in handy as well.
Want more real estate content? Subscribe to our blog.