At the beginning of 2019, Facebook reported having over 1.61 billion monthly active users and thanks to Facebook Marketplace, home buyers are targeting Facebook more than ever. It is no wonder why realtors are turning to the platform as a way to increase leads and market their listings through video and photographs.
But if you are new to the Facebook world, posting on Facebook can certainly be a challenge, especially if you are sharing media such as pictures and videos. But this does not give any reason to shy away from the platform. In fact, posting and sharing media, such as pictures and video, actually enhances the likelihood Facebook users will read and interact with your posting.
This being said, if you have a real estate listing video or a market update video and are wanting to share it on Facebook as a way to increase your marketing, this article is a step-by-step guide to how to post your video to your Facebook timeline.
How to Share your Market Update Video on your Facebook Newsfeed:
There are two ways to share your video and spread the word. One is sharing your video directly from your Agent Web Profile. The second option is downloading the video from your profile to your device and then posting it on Facebook (uploading). Here, we explain both so you can use them as you see fit.
Sharing Directly from Agent Web Profile

The web profile is a FREE alternative to the traditional agent website. In fact, Roomvu agent profile has every important feature that an agent would need if you were to get your own real estate website. You can upload your profile picture, include your tagline, your company logo, and much more! Sign up to get an account.
Once on your profile, you'll see a blue Share Profile button on the top right corner of your market update video.

Clicking this button will open a box asking how you want to share your video. Either share the video directly to Facebook (posting directly on your Facebook newsfeed) or copy the link and use it in your campaigns.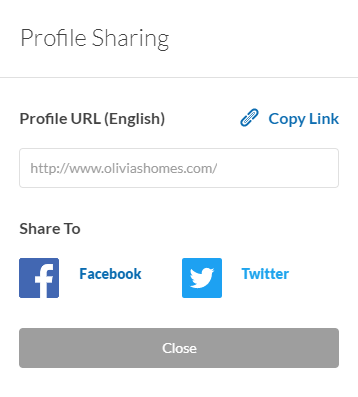 Downloading from Your Agent Web Profile
Once on your profile, you'll see that your Market Update Video with your branding is automatically uploaded. There is a three dot button on the bottom right corner of the video. Here, you can download* the video.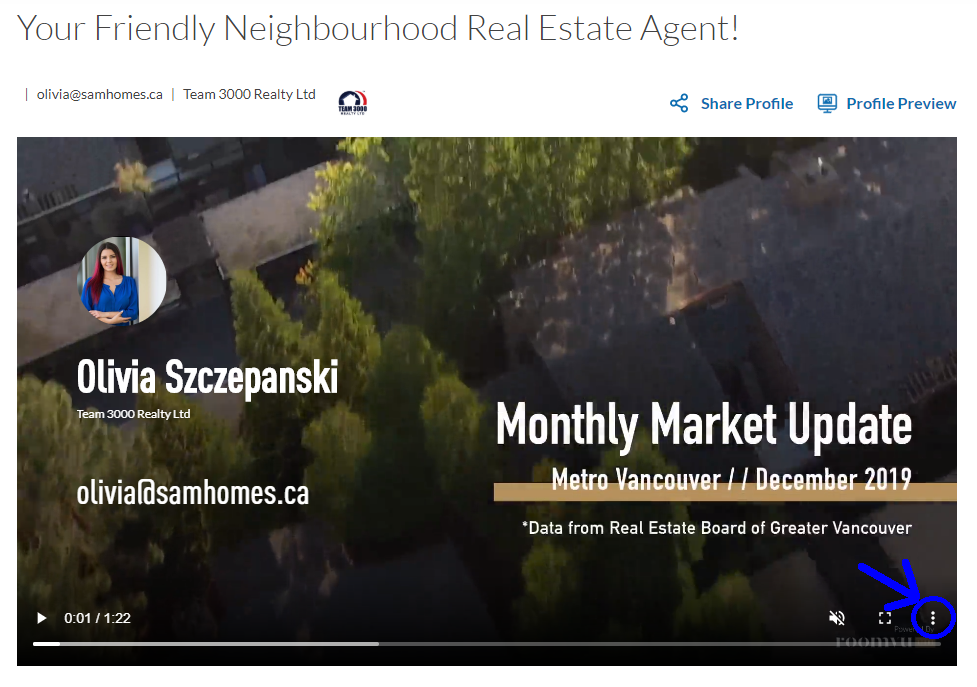 *The download option is free for the first 30 days. After this period, you can keep your profile for free but if you still want to download & share your new updated videos, you'll be asked to subscribe for $19.99/month.
Uploading your market update video on your Facebook newsfeed:
In this scenario you have downloaded the video on your device and now want to upload it to Facebook. Open your Facebook page and follow the steps below.
1. Create a new Facebook video post
Create a new post by clicking in the box that says "What's on your mind," followed by your name.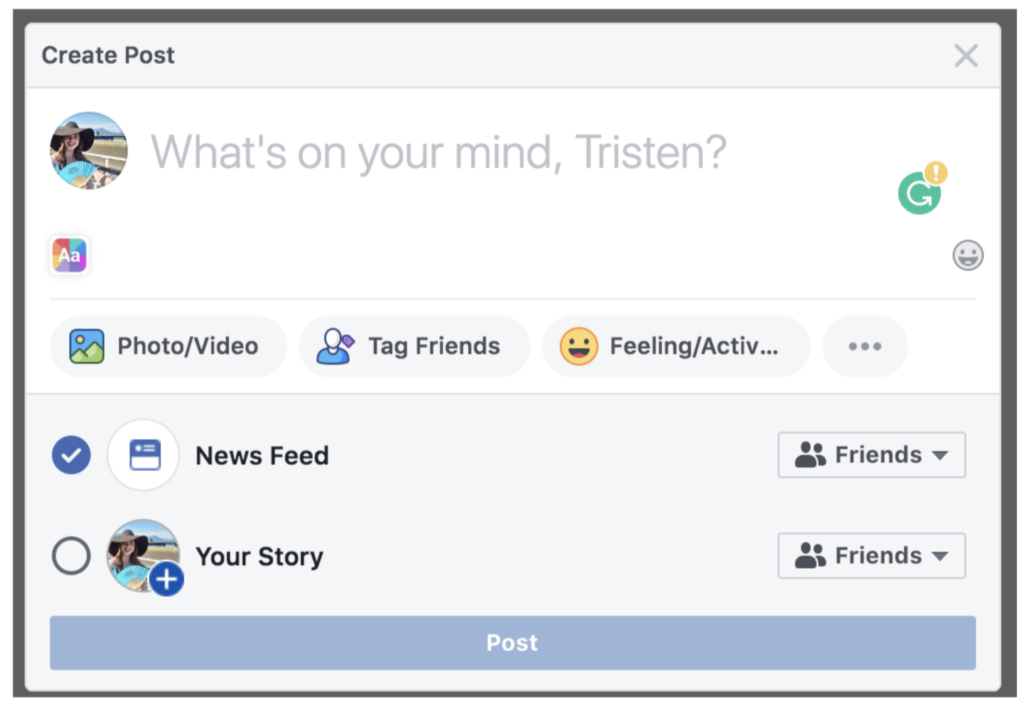 2. Write a Facebook video caption
Write an engaging caption that draws the audience to want to watch your video further.
*Pro Tips: Using Hashtags Efficiently:
I. Find a creative way to describe your property. 
Use emojis instead of text if possible but in moderation.

Include a call to action.

Include a feeling.

Consider elaborating on the location. Don't only market the house, market the neighbourhood:
Sharing information about neighbourhood businesses has some unexpected perks. 

While it's a wonderful thing to highlight the amenities of your community, it also tends to encourage a bit of reciprocity.

Sharing neighbourhood businesses on your real estate Facebook posts often get shared by that business and gains you further exposure to a new audience. 

Sharing your neighbourhood hot spots is a very nice thing to do and highlights your neighbourhood, and being nice often pays off.
II. Use Real Estate Hashtags on Facebook for Searchability and Emphasis
Like Instagram, hashtags can be searched and help you connect with other users who have similar interests.

For example, #RealEstate is a searchable hashtag, but it does not convey location. 

When you change it to #realestatevancouver, this might attract people looking for a new home glancing in their feed and highlight a new home on the market for her existing followers, and provides the specific area.
III. Don't Overuse Hashtags 
Studies have found that the more hashtags you use on Facebook, the worse your engagement becomes. The optimum number of hashtags to use on Facebook is one to two. After two-three hashtags, engagement begins to drop!
Conclusion:
Make sure that the hashtags you are using make sense for your post.

Specific hashtags are better than general hashtags.

Use real estate hashtags that represent your image.

3. Add your photo or video.
Click on the 'Photo/Video' icon to upload your market video.

4. Post your video to your newsfeed.
Lastly, click 'post' to post your market update video to your newsfeed.

5. What your post could look like:
Moreover, here is what your market update video could look like when posted to your Facebook newsfeed.
Want more Roomvu related content? Subscribe to our blog: www.roomvustore.com/blog
---
References